We're going to start this with a story you will definitely learn from.
How a local toothpaste brand beat a top gun
There's this local toothpaste brand in my area. Traditionally my family had always preferred any one of Colgate's products. But ever since this local brand came into the fray, we've pitched tent with them.
Talk about beating the big boys to customers. So, what was their secret? How did they manage to turn the head of an entire household?
Here are a few things they did better.
A fantastic product value: That's the first thing to consider, right? Yeah, this brand's toothpaste marketed itself. I first heard about its extra benefits from a friend, and that was what pushed me to give it a try. Then I pushed the name to my family members. Free PR, heh.In the same way, you can add to the value of your items through the packaging of your product.
A unique marketing strategy: I was emailed on special holidays, my birthdays, and even on regular days. To cap it off, they had this thing on their website where one could sign up for their newsletter as a family person.
That allowed me to add the names and emails of some of my family members. To what end? To get an exact number of free toothpaste equivalent to the number of family members added.
Custom Packaging for Branding: To Grow your Small business the one thing which you can also do is go with the custom packaging. The Custom packaging allows your business to create a memorable affect to your clients. Because you can print your own logo and slogan in your custom boxes which gave a brand identity to your business.
They offered valuable information for free: I never knew the type of brush (whether hard or soft) to use is a function of your existing teeth color and eating pattern. I first saw this on an advert signboard displayed at the company's gate. I was encouraged to check their website for more amazing tips.
I did that and was wowed—so much information for free - articles, videos, images, memes, and podcasts. There were lots of them waiting for me. Thanks to them, I've been learning a lot about my dental health.
Ways to beat the big boys in your industry
When the thought came to write about this topic, the story of the local toothpaste brand in my area quickly popped into my mind. I don't need to ask whether you've learned anything from the story or not. I believe you already have as that way you can generate your own small packaging ideas or any venture that you have in mind.
Here are some tips for you to use in your industry to trump those heavy spenders and been-around-for-long competitors.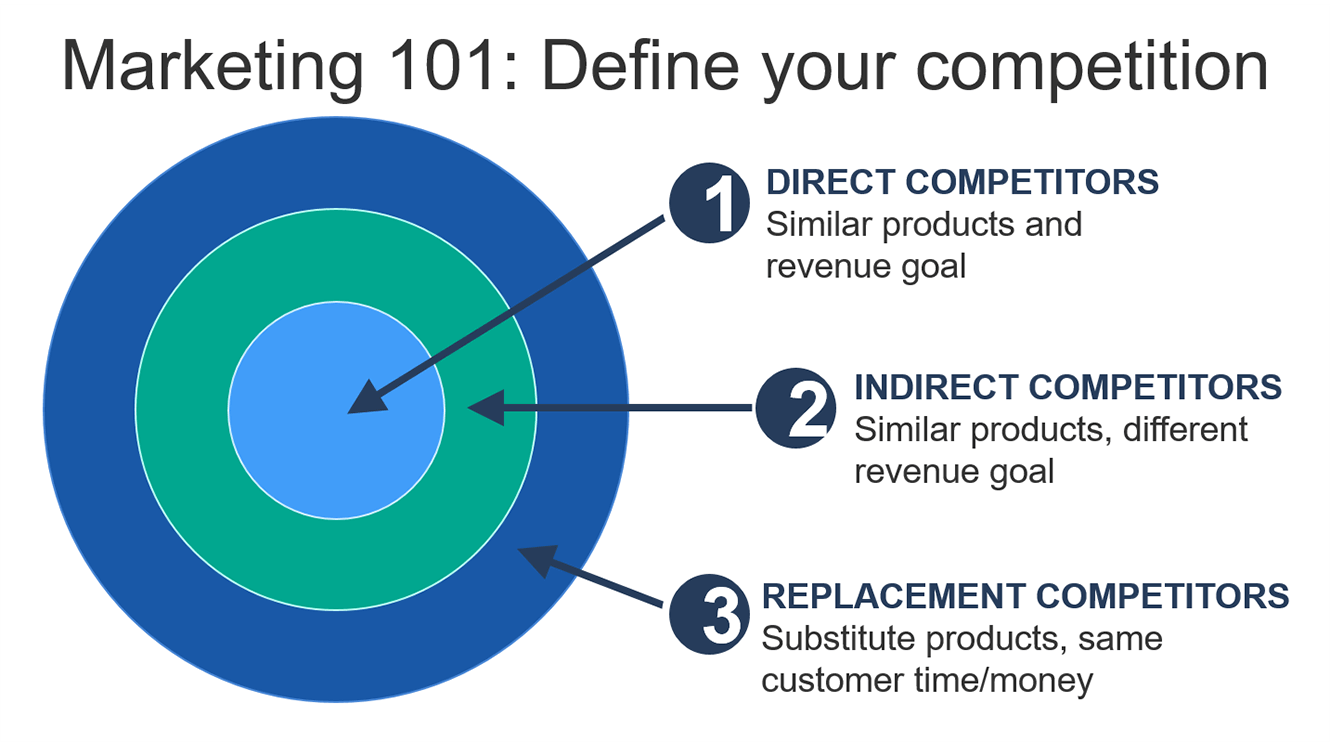 1. Create an effective digital presence for Your small Business
In the past, it didn't really matter whether you're a small or large brand, marketing was all about how much money you had. As a result, brands with big cheques always came out on top.
Nowadays, things have changed. And that's thanks to the elements of digital marketing.
As a small businesses, there's a huge chance to trump your superior competitors with the help of digital marketing. In this space, as long as you play your cards right, you're guaranteed to get a good result. A small business should use Instagram platform and try to increase followers on instagram It will give a positive boost to their brand name.
In fact, if a bigger brand gets sloppy in their adoption of digital marketing, not only will you compete with them for customers, but you'll even beat them to the customers.
Your digital presence, which consists of several elements, can be defined as the online impression your brand creates through content, websites, search engines, and other digital media and platforms.
There are so many strategies you can pull if you want a strong digital presence. But here are a few to get you started.
Content Marketing: This involves a series of tactics such as blogging, podcasting, vlogging, etc.
Social media marketing
Influencer Marketing: Hiring an influencer to promote your business
Email Marketing: The use of call to action in emails
Search and Paid Advertising: The publication of advert materials on high-traffic spots
SEO: The application of search engines for organic website traffic. This practice will also increase your business followers.
All this strategy can help build your digital presence for your growing business. You can decide to use all of these strategies if you have a big budget. However, if you can't do everything, look for the one that works well within your budget. Moreover, you can also try a ti calculator to check the statistics of your business for better decision.
By the way, here's an affordable SEO tool that combines many of the strategies discussed above. You can check it out if you're looking for a marketing solution on a budget.
A Real-life example of a small brand beating a bigger brand with SEO Marketing
Here's a popular keyword in the Hair Care industry: "Hair Care Tips"
Per Ubersuggest (a reliable keyword research tool), this keyword has a search volume of 1000 in the US. That means, people are searching for it very well.
Now, I go to Google and search for the keyword. Here is a screenshot of some of the results on the first page.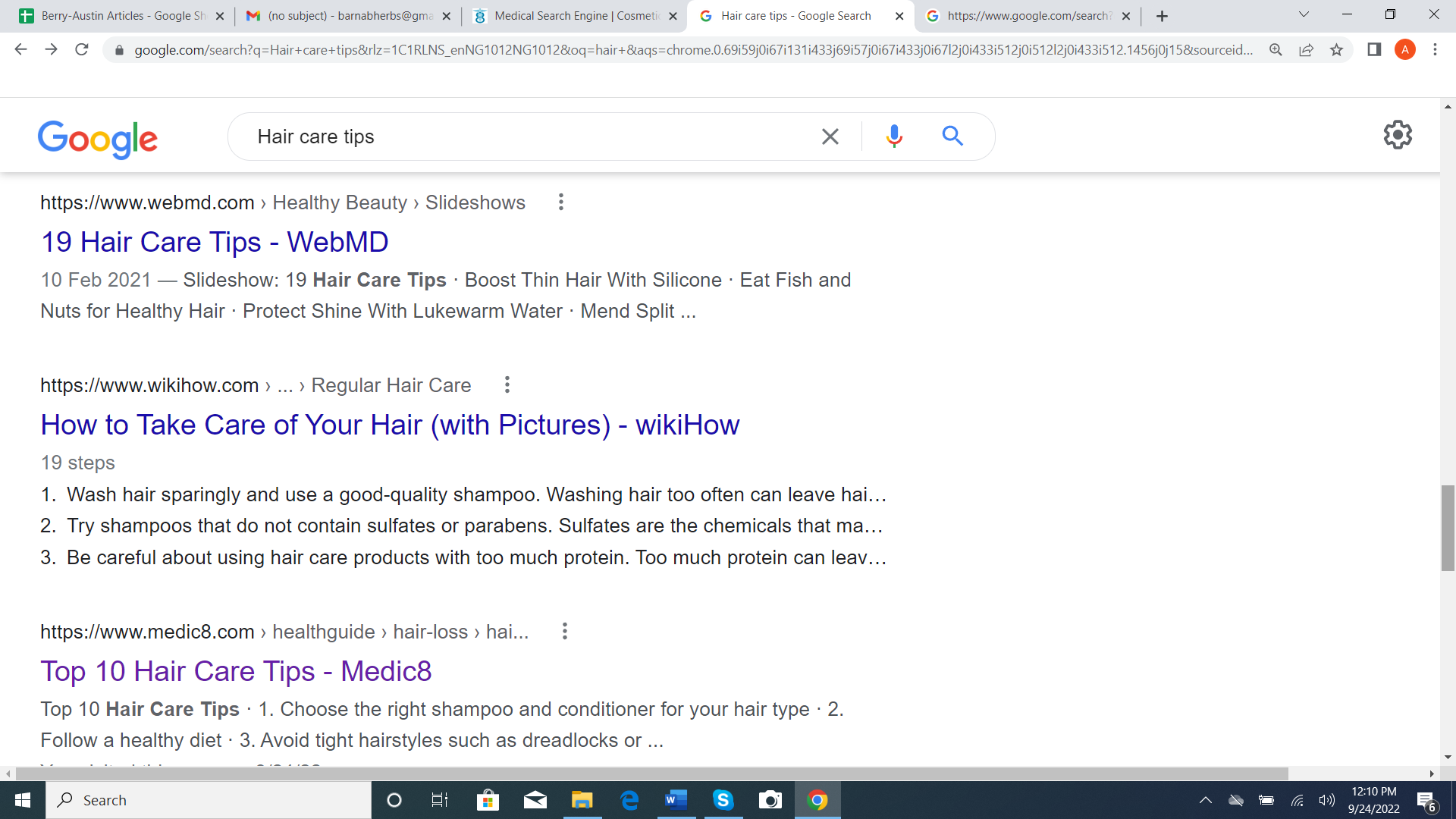 Look keenly and you'll see a result from a brand named "Medic8.com." It's a small business brand that deals in hair and cosmetic services. Apparently, they're not a popular hair care brand. Yet, they're ranking in the first page of Google for a popular keyword.
Now, when I checked the fourth page of this search result, I found Dove.com.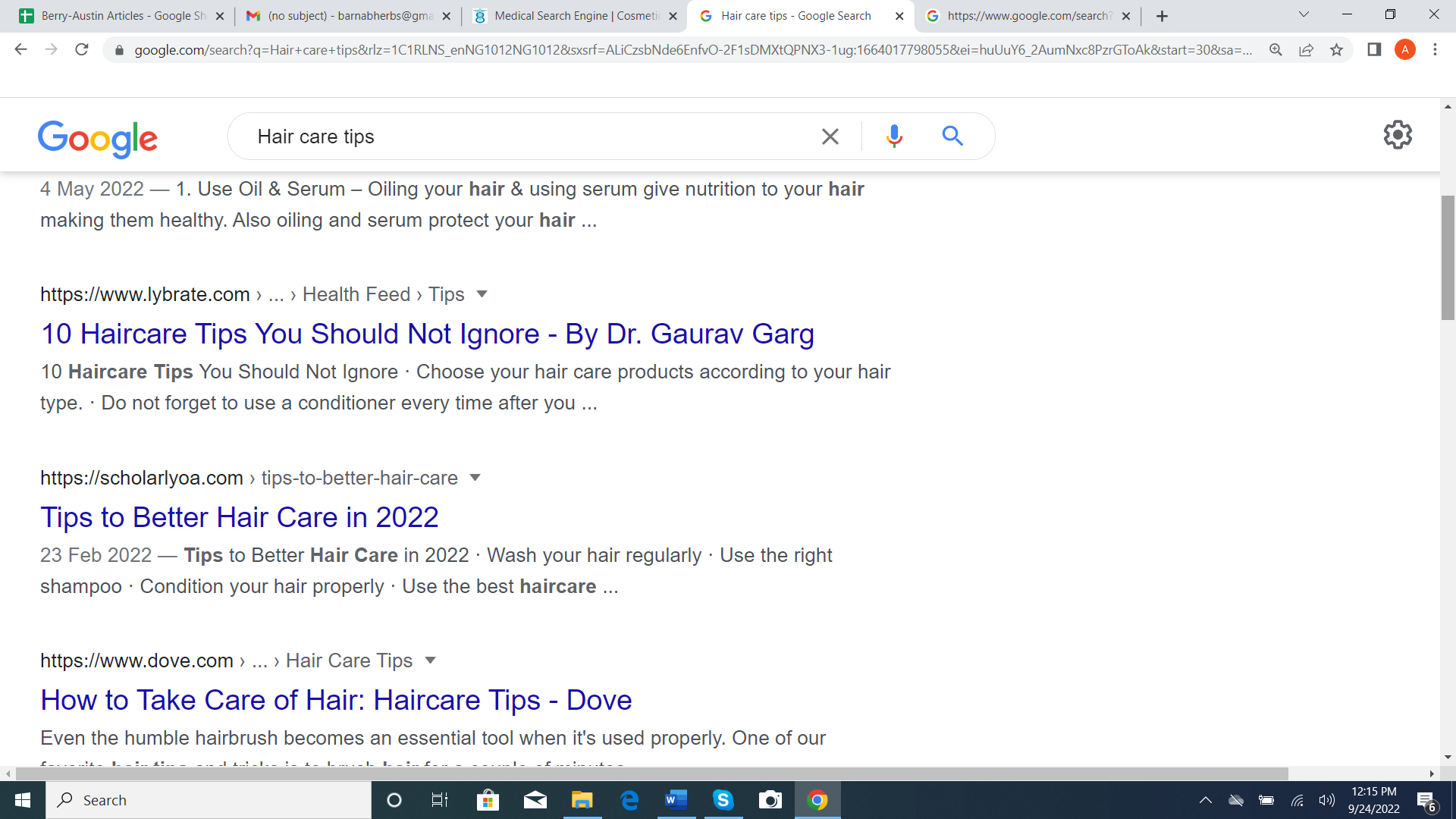 Remember Dove?
Yes, Dove – one of the biggest names in the hair care industry worldwide. Yet, Medic8 has ranked higher than them.
How? Because Medic8 did a better SEO job for that particular keyword.
Consequence?
The chances are higher that medic8 will gain organic site visits (and possibly interactions/leads/sales) because of this single act before Dove.
Now, that's how you beat a big brand.
2. Leverage social media platform ads
The next strategy you can use to compete with the top guns in your industry is social media ads.
As it is, social media is a level playing field for everyone. However, sometimes, your presence on the platforms can be a function of your pre-existing reputation or size.
For example, imagine a small beverage brand competing with Coca Cola for followers on Instagram. Who's likely going to hit 1M followers first between the two?
Definitely Coca Cola. Because they have a pre-existing reputation.
That said, there's a unique way to compete with the top guns in your industry on social media. And that's with the aid of social media ads.
Social media ads, like regular PPC ads, promote your products to people who haven't yet heard about you regardless of whether they want to know about you or not.
Summarily, this is what social media ads do:
While prospects may tend to choose the bigger brands blindly without first checking you out, social media ads will forcefully push your brand in front of them for them to see what you're great at.
See a real-life example of this. It happened to me just this morning.
Social media ads at work
Below is an ad from a fashion brand I'm not following on Instagram. Yet, I have their ad in their feed.
How? Because Instagram noticed I've interacted with fashion brands in the past. (In my case, Nike, Balenciaga, and Yeezy).
You know what's funny?
The moment I saw the ad in my feed, I fell in love with the outfit displayed instantly and told myself I'm copping this.
On another day, I'd be visiting a Nike or LV store to buy a pair of trousers. Now, thanks to an Instagram ad, I'm choosing to patronize a smaller brand instead.
That's how you beat a bigger brand.
How to leverage social media ads:
Pick a Platform (e.g., Instagram, Twitter, or Facebook)
Create an advert material (video, podcast, image, or text) – please make sure it's captivating.
Pay for ads (Instagram's ads are as cheap as $0.50)
Watch prospects roll in.
On a final note, James Kelly of Likes.io - one of the best social media growth companies - had this to say on the subject of social media ads.
JK: "The importance of ads on social media cannot be overstated. They're the fastest and easiest ways to reach prospects. Any brand that's serious about conversion optimization mustn't joke with them."
3. Test Out Marketing Trends
As a small business, there is nothing wrong with you trying out new market trends for your business. Even if your business is about online coaching, it is normal to use different marketing trends until you find the one that best fits your needs and requirements. It is even easier for you to carry out this strategy when compared to bigger competitors who have invested the time in developing a budget.
This strategy's primary goal is to see people's reactions to your product and services. In most cases, some of these customers exposed to the product or campaigns do not know they have been tested. It is also used to maximize profits for your business. This way, you will know what works for your business and doesn't. You even have the opportunity to bring more innovations into your business.
4. Deliver Excellent Customer Service
To build your customer relationship, you should be ready to provide good customer service. How can you deliver good customer service? By offering solutions to problems relating to your product via DMs, replying to their comments, and following up to see if these issues have been resolved. To be fair, all these may be easier said than done. That's why you must be ready to invest in a good client management tool to help you out.
Strange as it may sound, many top brands suck at this. If you've ever patronized a big brand before, you'll know how annoying their customer service can sometimes be.
Take a look at this: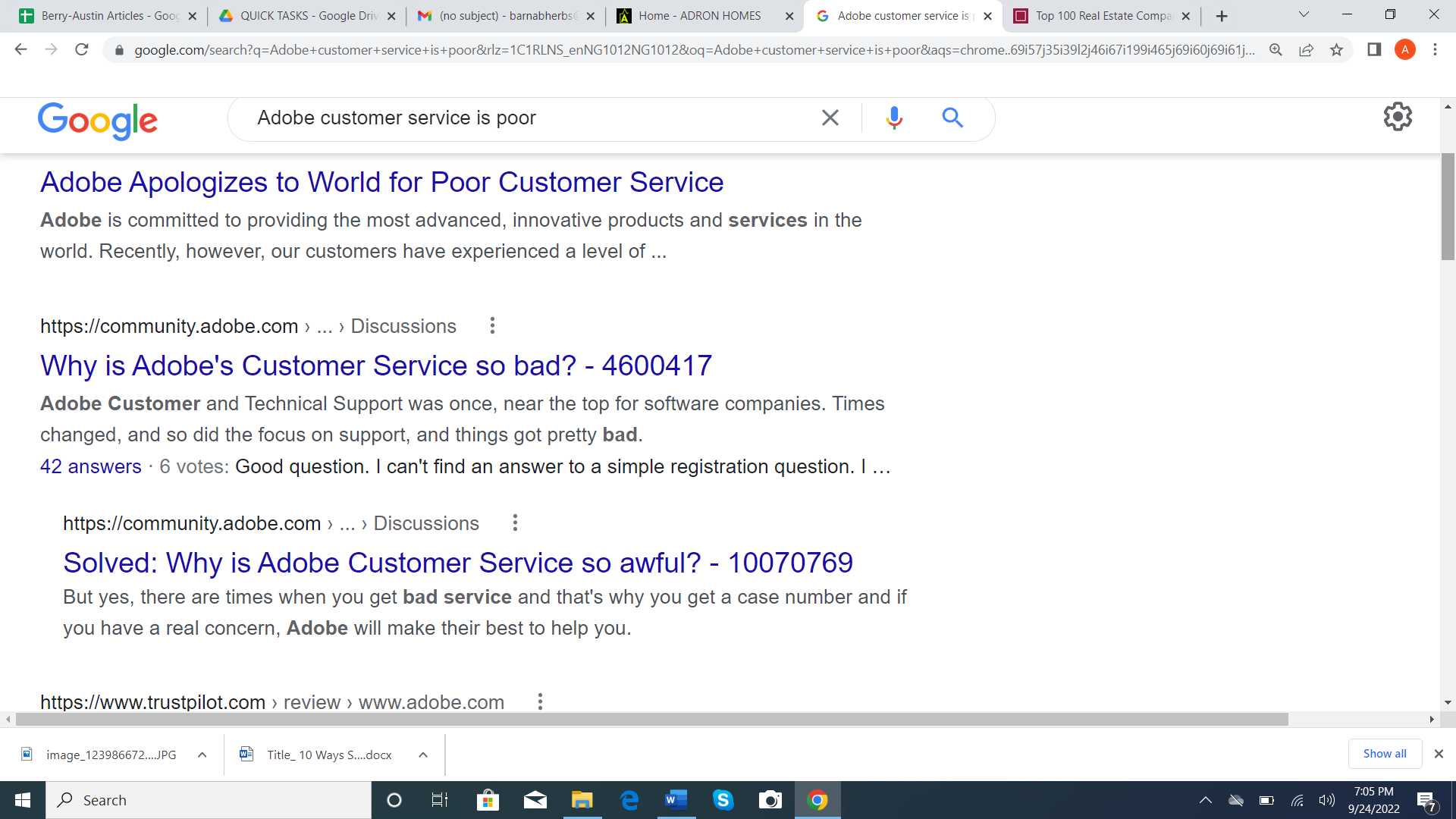 That's a lot of articles on how annoying and bad Adobe's customer service is. There are even more negative reviews on their official Adobe community.
Sadly, Adobe isn't alone in this. Many top brands are like this, too.
As a smaller brand, this is an opportunity for you. 94% of consumers say a bad review has convinced them to avoid a business. If the top guns are losing consumers to bad reviews, you want these consumers to be coming to your brand. For that to happen, you have to offer better customer service using the best VoIP systems. You also need the best customer portal software to manage client communication faster and more effectively.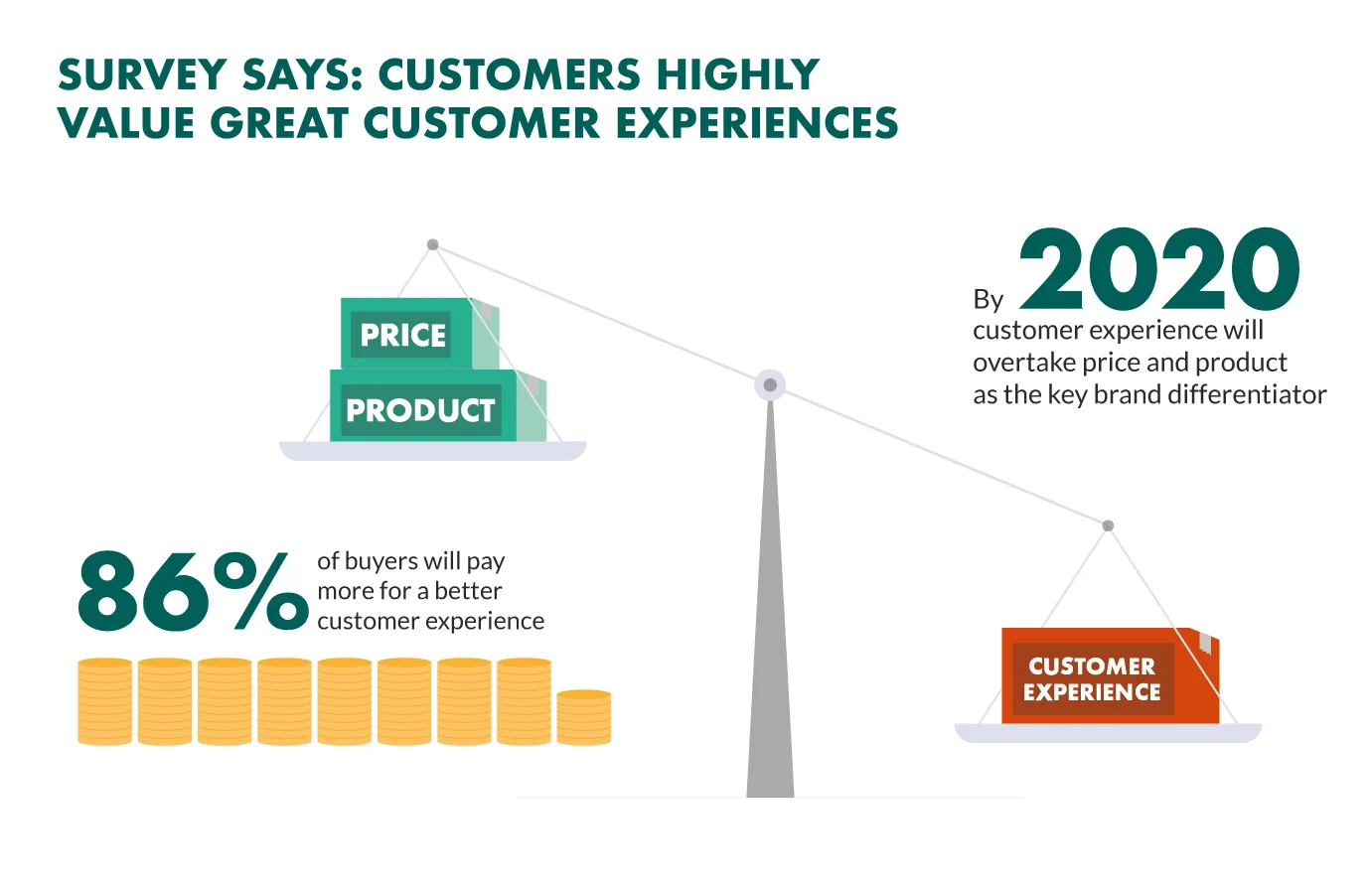 Besides customer conversion, good customer service will also encourage consumers to tell others about your company and product. Free publicity, right?
The result is not the only thing that matters to a customer but also the relationship and experience. If a customer likes your services, he will definitely return to do business with you, even if your products cost more.
5. Improve Your Branding
Did you know many of your prospects do not even know which brand is small or large? It is the way you brand yourself and your products that gives them a hint of the level you are.
This is why you cannot afford to joke with your business branding.
From your website to social media pages, office space to business cards, and everything else in between, make sure your brand screams professional.
As you know, people always judge a book by its cover. If you want them to put you in the same bracket as the big guns they know, you have to look on par with those brands.
Include digital branding everywhere possible because it is the foundation of how your potential audiences see you, and you should not lose any potential new users. Digital branding could involve using your logo in marketing collaterals. So, if you decide to create poster to promote your brand, make sure to use a poster maker to create eye-catchy designs and place your logo there.
So, if your branding is still not on the level of your bigger competitors, you should sort it out today.
A real-life example of the importance of branding
Here is a picture of the website of a local real estate company somewhere in Africa. They call it Adron Homes.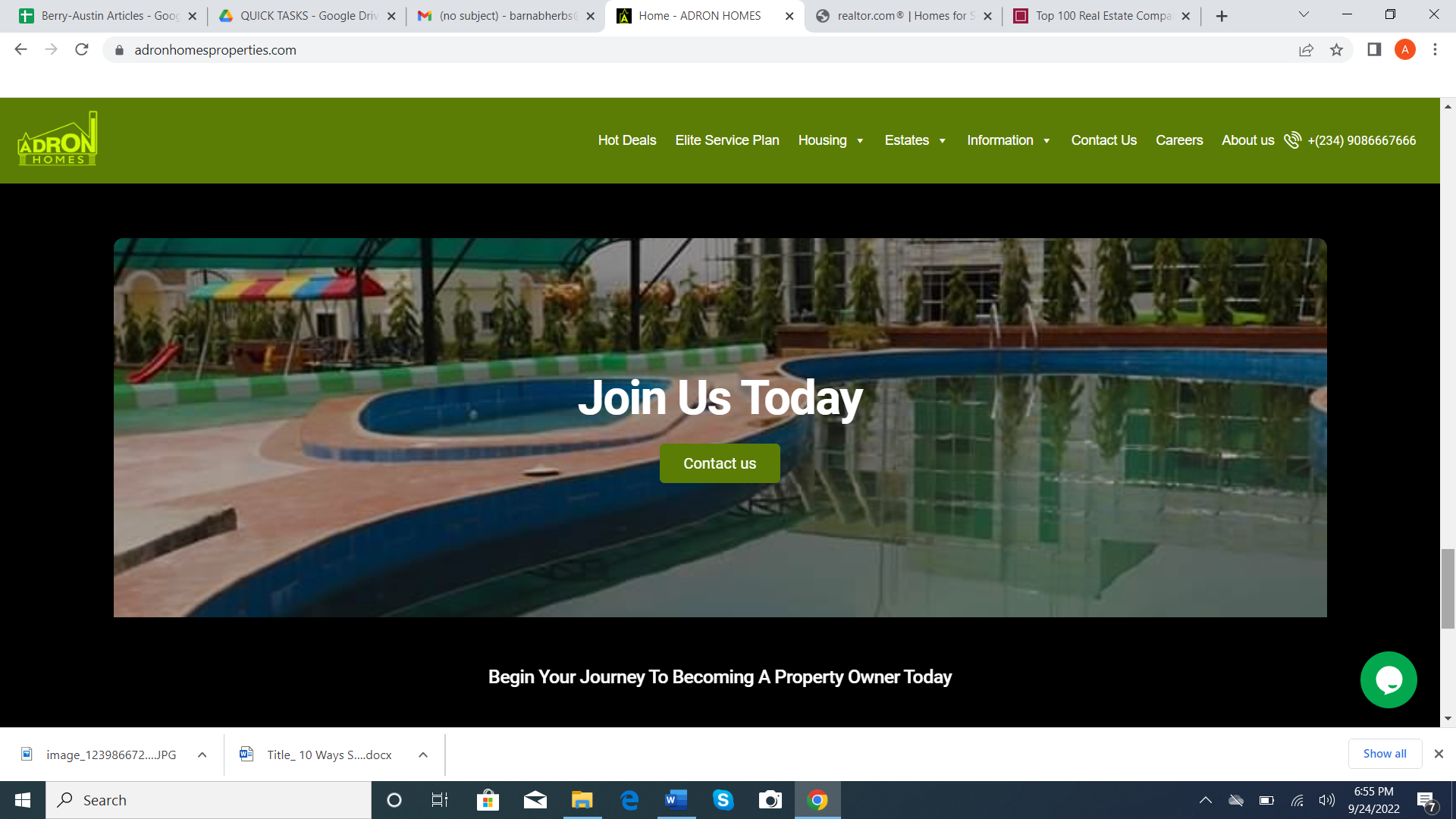 Here is a picture of the homepage of Realtor.com – the second most visited real estate website in the US.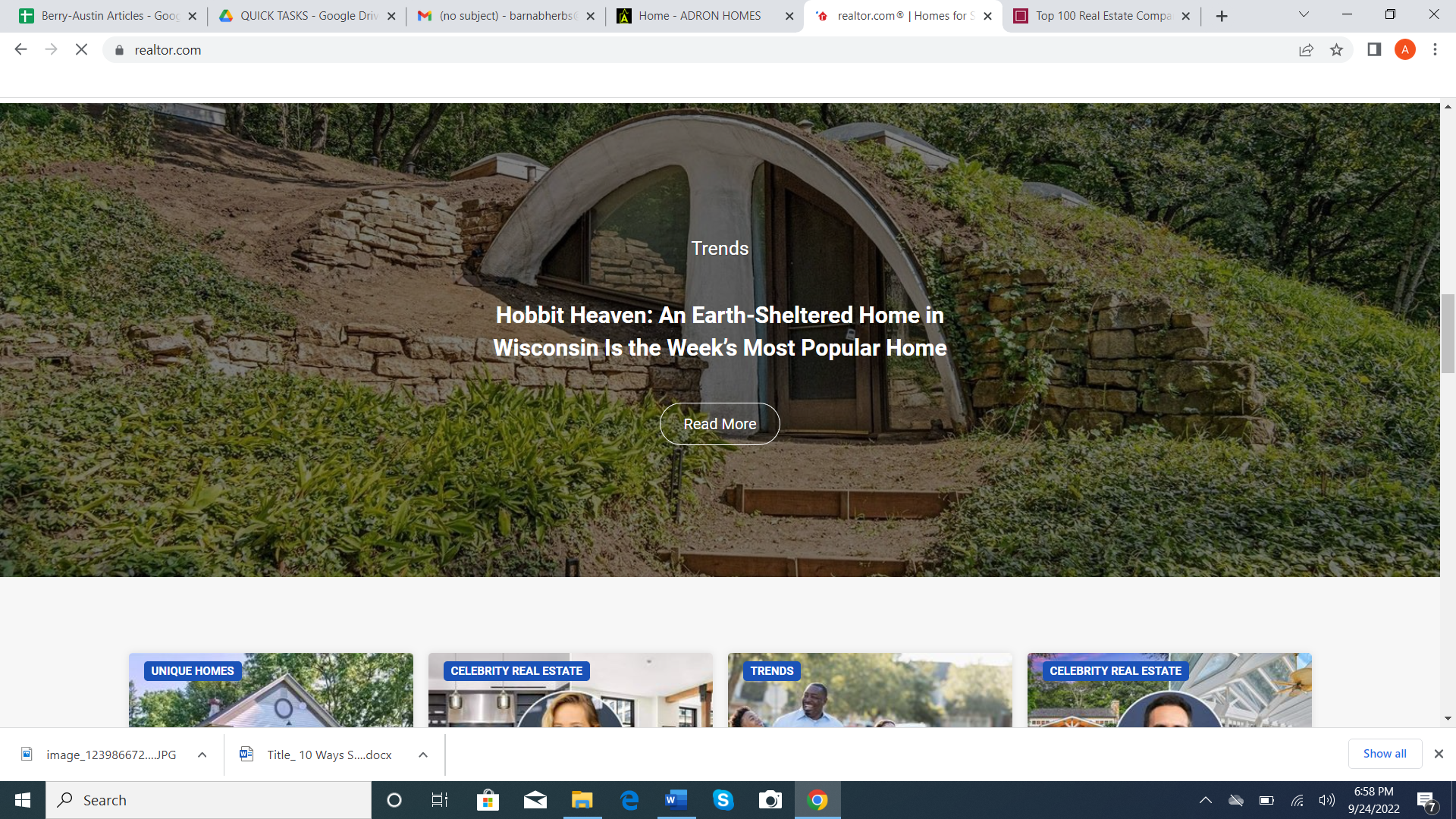 Just by looking at both homepages (feel free to look up the two websites), can you tell which is the bigger and smaller brand? That's the power of branding.
6. Establish a customer loyalty program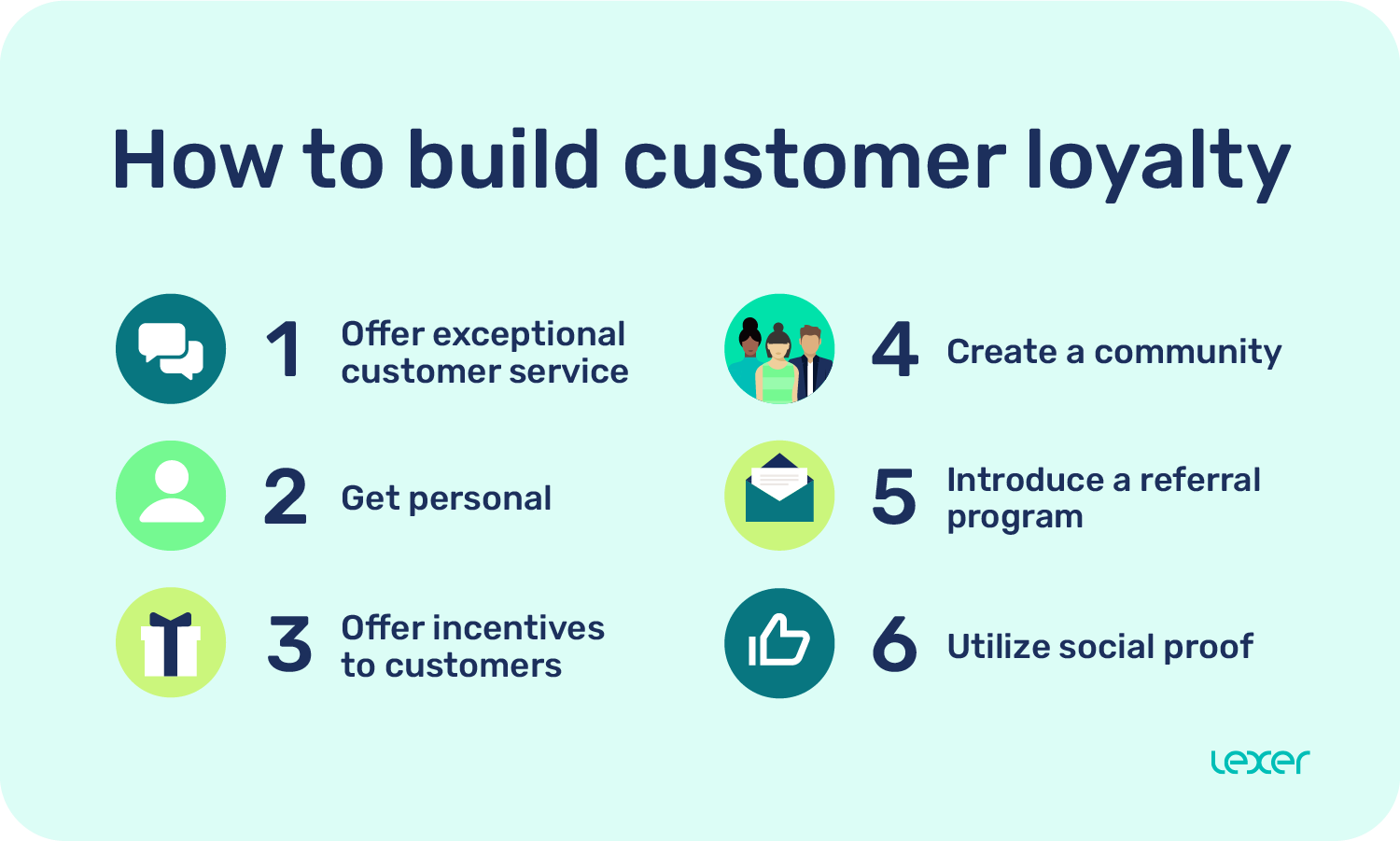 I look around these days and not many top brands are offering loyalty programs. I mean, I've purchased a lot of Nike sneakers from the official Nike store this year alone and I'm still yet to receive any bonuses for my many patronages.
If I find a smaller retailer offering me the same products with quality loyalty programs, trust me; I'll happily purchase from them.
Creating a customer loyalty program will no doubt increase the love for your brand.
You should create some and give out rewards to your customers. In return, they'll become ambassadors of your brand, preaching the gospel of your business to new customers.
7. Participate in Communities
Participating in local communities is a significant advantage for your small business. Having substantial participation in your local community will increase your product sales. It will also make you a credible alternative in the eyes of those who would have otherwise loved to patronize a bigger brand.
You can participate in a community by volunteering to help at a community charity. You can also give out goods or offer discounts to community members. Alternatively, you can create an online community where customers and prospects get quality updates, assistance, free education, freebies, and other enticing offers.
In a recent community intelligence marketing report, it was revealed that around 70.4% of brands are already engaging in the practice of community creation.
Don't be left behind.
Additionally, by creating or getting involved in communities, more and more prospects will get to know about you, and the wonderful solutions you offer.
For example, let's say you run a beauty line and you participate in beauty community projects online (e.g., via Facebook groups) and offline (local trade shows). How many local prospects do you think you'll meet and win over via these routes? A whole lot.
8. Run regional campaigns and contests
Regional competitions are a great way to make people fall in love with your brand. Everybody will want to partake in it and try to win something.
To achieve this, you can offer seasonal sales, online giveaways, discounts, etc. All these will help increase your business visibility and allow you to interact better with local customers.
Something your 'supposed bigger competitors' can only dream of.
As you can imagine, most top brands operate universally. And as such, many of them are unfamiliar with regional sentiments.
This creates a wonderful opportunity for you to take advantage of their failings and win the prospects to your side.
9. conference live streaming
It doesn't matter if you're a business or an individual, conference live streaming is becoming increasingly important. Why?
Because it allows people to access information and insights that they can't normally get in person. And, because conferences are usually filled with experts who have valuable knowledge and insight, conference live streaming is a great way to learn more about the topics being discussed.
So how do you go about doing this?
The first step is to find a good live stream provider. There are many options available online, and most of them offer low-cost subscriptions that allow multiple users to view the same event at the same time. Once you've found a provider, the next step is to research which events are currently being streamed. This will help you decide which conferences interest you most!
Once you've decided on your favorites, it's time to prepare for takeoff! Make sure that you have all of your equipment setup - including your computer/phone/camcorder - in advance so that everything goes smoothly during playback. Remember: nothing beats good old-fashioned learning firsthand!