In today's day and age, mobile app development is one of the most typical software development projects handled by startups and conglomerates alike.
The Google Play Store has 2.87 million apps accessible for download, with 21% of millennials using one of these apps 50 times or more every day.
As a result, developing a mobile app to help your business is a very lucrative option. Every company wants to develop a product app that reflects its brand image and corresponds to its user persona.
An app worth investing time, money, and effort in is one that keeps its users interested, fascinated, fixated, and even wanting more.
In this blog, we'll be taking a look at 7 things you must consider before developing a mobile app.
Let's get started!
1.What pain point does your app address?
Developing a successful mobile app requires plenty of research and knowledge of the industry. With more than 2.7 million apps available on the App Store alone, it is essential to create a unique product that will stand out among the competition.
Before any coding begins, take time to determine what value the app brings to users and why they would want it. Ask yourself what makes your tool different from similar apps that are already available, such as a budget tracker or GPS map?
Deeply understanding your app's purpose will ensure that all aspects of development, including design and programming, match up with potential customer needs. Ultimately, doing research before beginning the development process can save you time, money, and effort as you create a competitive mobile application.
2.Does your app have an existing audience?
The uniqueness of an app is important, but it is not enough to ensure success. Your app should, preferably already have a fan base of potential users who adore its design. You would like your app to be useful even if you're just making a game for fun.
In general, app developers must strike a balance between broad appeal and specialist appeal. If your app has a wide audience, you will have a larger consumer base, but your focus will be less focused.
For example, a map application is extremely useful for anyone who travels, as a result of which there is a large potential core audience. Nonetheless, you'll face stiff competition from apps in that category for downloads.
This brings you to the decision of picking a tried-and-true niche or style. If your app is trying to target a new market, it can be difficult to make sure you have an existing audience. While word-of-mouth or paying for advertisements may help, the best way to ensure you have an existing audience is by creating relationships with potential customers.
By doing this, you can shape exactly who your app appeals to and these happy users will come back and recommend your product to their peers.
This type of positive momentum can then help create more interest in your product and provide an initial foundation of loyal customers. Ultimately, investing in a relationship-building strategy is key when attempting to build an audience base for your app. A customer feedback management will help you to build positive relationships with your customers.
3.What does your app interaction look like?
Mobile app interaction is the foundation of how a user will interact with an app and if they would open it again. It is the backbone of customer retention that you inherit through your mobile app. Another aspect to consider in enhancing user interaction is the communication channel. The debate of "rcs vs sms" is becoming increasingly relevant in the mobile marketing world. RCS offers a richer and more interactive experience compared to traditional SMS, which can significantly enhance user engagement within the app.
So, if your app engagement is anything less than outstanding, you will almost certainly lose business. To avoid such instances, here are a few things you should be aware of when it comes to mobile app interaction:
App Orientation: Even if the majority of users use an app in portrait mode, there is a potential that someone on a whim will want to switch to landscape mode. You must be prepared for such situations. As a designer, you must ensure that everything looks good even in landscape mode and that nothing is out of place.
Shorter Forms: No one in their right mind will use a mobile app if they know they would have to fill out lengthy forms on it. That type of work is best done on a desktop application. If your application requires you to fill out lengthy forms, you may wish to avoid them or construct shorter forms in order to keep your building user base.
Permission Request: Never flood a user with permission requests all at once. This may perplex them and give them the impression that they are no longer in charge of their own data. If you need to determine the user's location, request location permission rather than storage, camera, or contacts permission.
Let the Search Field Be Visible: Always keep the search field visible to the user. If customers are having trouble locating something on the app, the search field should be the last thing they look for. This reduces the odds of the user giving up on the app and eventually deleting it since they couldn't manage it well.
4.What app development framework will you use to build it?
In the software development company, mobile app development is critical. So to speak, it passes the baton when it comes to attracting users and clients to a newly launched product or service.
A smart mobile app should carry your organization to the moon and back, from creating improved business outcomes to enhancing customer engagement and retention.
It should not just be in charge of boosting traction, but also of growing sales. Every mobile app requires a framework, and developers have been utilizing several powerful app development frameworks to create high-performance apps. You too must make your pick even before you get onto app development.If you are a student check these best Apps for students.
5 .How are you going to build your mobile app?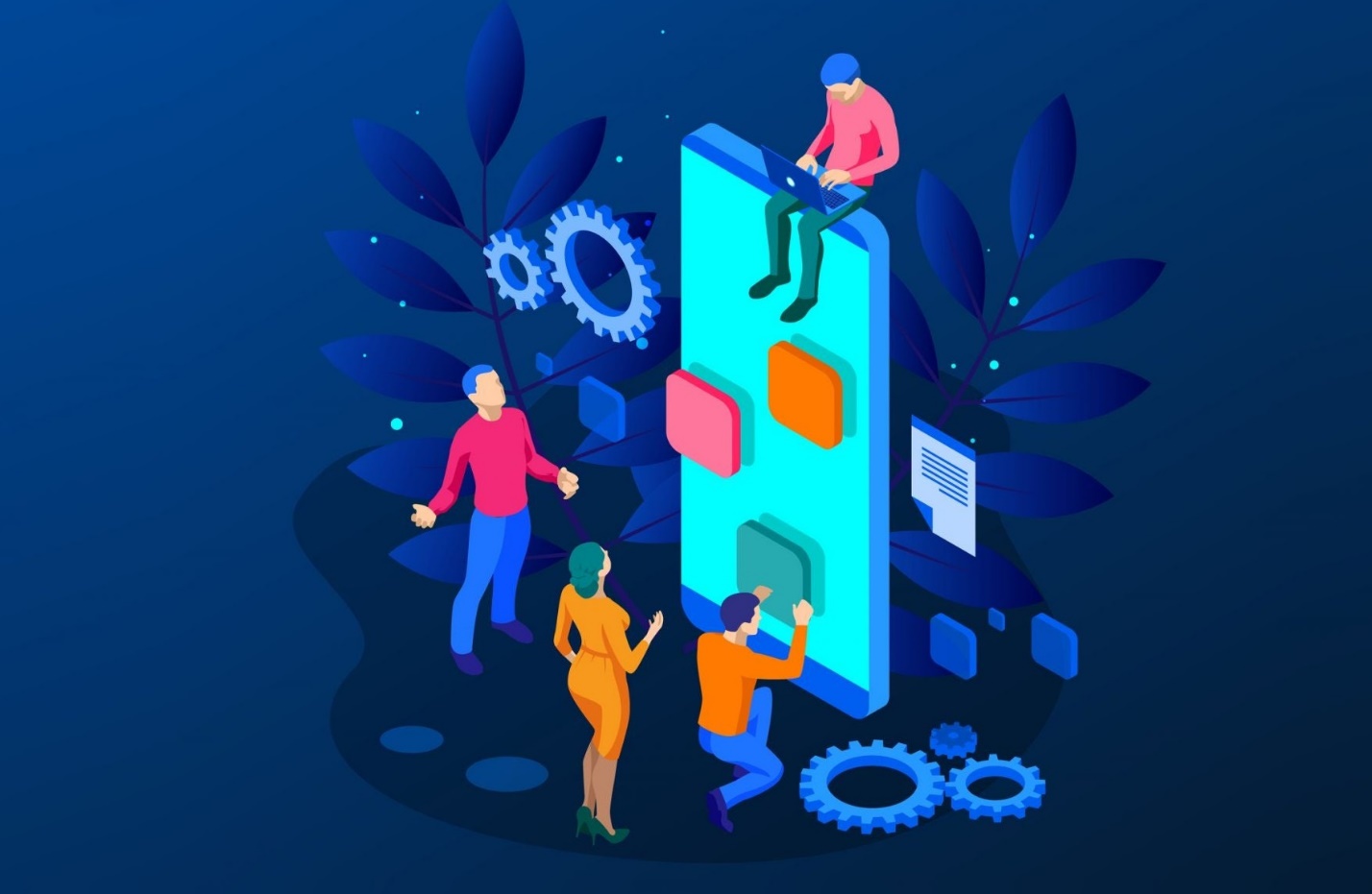 It might be very expensive to form an in-house team or hire full-time engineers exclusively for app development. This is not a wise bet for entrepreneurs, especially those with few resources.
As a result, this is when outsourcing comes in handy. Outsourcing a remote workforce is quite a common practice nowadays. Make sure to share a job announcement on some famous job search platforms so that people looking for remote development jobs can easily find it and apply.
Startups can benefit from outsourcing in the following ways:
Costs can be reduced by up to 40%
Accelerates project pace
Reduce the time it takes to get the app to market
Make appealing apps with a rich user interface
Create an experienced outsourced committed staff
Bring in top-tier global talent
There are no compelling reasons why app development should not be outsourced. It provides numerous advantages that businesses cannot afford to overlook. Some ideas how to do so include:
Get recommendations from business owners and entrepreneurs you know who have previously outsourced app development and been pleased with the results.
Conduct considerable research on Google to determine which outsourcing service is ideal for you.
Examine vendor profiles on B2B platforms such as Clutch, Goodfirms, and others.
1.Does your app need licensing?
Does your software make use of any intellectual property? This could be a copyrighted image file, music, proprietary code from another software, or anything else that someone claims to own.
Launching an app into the market only to discover that a critical component is protected by patents or copyright might derail your product before it ever gets off the ground.
2.How are you going to market your app?
It is critical to sell an app to your target consumers. Partly to get your foot in the door of the app store, and partially to sway audiences by informing them of something important in store for them. A/B testing is essential for effective conversions.
Marketers frequently fall prey to regularly used strategies such as app market SEO and social media marketing which is a crucial part of digital marketing course. Instead, master the art of mobile marketing hacking and get things right for your company.
Conclusion:
Once you implement these pointers, your app's users will increase and so will the time they spend on your app. creating an app can be a lot to take in at once and thus we'd highly recommend you outsource your On Demand Food Delivery App Development aside from building an in-house team.
This will give you access to fresh ideas, perspectives and help you roll it out faster.