There are plenty of mechanic websites offering unique services to their customers. Many of them have a huge client base. Your new website must compete effectively and attract customers. So, your logo becomes a critical visual to stand out, capture people's attention and build a perception of your services.
When foraying in the automotive industry, the first noticeable aspect you will deal with is stiff competition. Even a niche like mechanic service is full of competitors already gaining a sizable market share.
A strategy would make it easier for a new entrant in this field. You will follow a marketing strategy to get people's attention. That will lead you to create visuals to catch customers' eyes. The most essential visual is a logo.
You created a helpful website showing your mechanic services to visitors in detail. But they will first see your mechanic logo at the top to get a signal about your business. If the logo is professional, they can trust your new site for repairing their cars.
If you run a garage and want to get customers regularly, your website can help. People will first visit your website to get a feel of your services. Then, they may think of driving their luxury car to your garage for repairs. So, your professionally designed garage logo on the website will help build a great perception of your services.
Here are some considerations for designing your mechanic logo: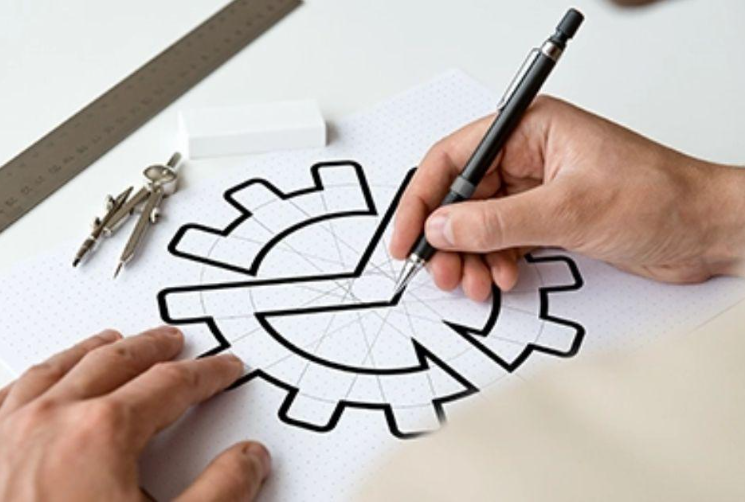 Do not just have a randomly created logo; it will serve no purpose. Such an emblem may even harm your business rather than benefit it. If people do not see the symbol as aesthetically and strategically designed, they may negatively perceive your services. So, here are the key tips to follow when designing the website logo.
Research your competition
To create a logo for your mechanic website that stands out, the first step is comprehensive research about your competitors. They all have displayed their logos at the top. An insignia is always a business's core identity.
Visit as many prominent websites of mechanic service companies as you can and study their logos. Your design should stand out so people can identify your services as unique and high-quality. You can easily target the market and potential customers with a unique logo. Such a logo will drive their attention instantly to your services. They will also have a good impression of your business.
So, research your local markets and come across their visual marketing strategies. Pay attention to their logos to observe their colors and other design elements. The practice will help you design a unique bicycle logo or any other mechanic-related business you are into.
Choose the right type of logo
There are several types of logos exist, but not all are equally suitable to convey your mechanic services business. So, choose a kind of logo carefully, considering your services and brand personality. Most mechanic website logos look robust, reflecting the tough jobs of mechanics.
You can choose a combination logo with your brand name and an image. The image could be of conventional service tools like a wrench or gears. Or, if you offer bicycle repair services, incorporate an image of a bicycle in the logo. Alternatively, settle for an image-only logo since your website already displays your brand name.
But whichever type of logo you choose must suit your business and its personality. Also, it must look impressive at your website's top corner or center.
Pick colors to convey a message
Colors evoke feelings of passion and aggression. For instance, banks and other financial institutions use blue to portray stability and trust. So, choose a color scheme that reflects people's feelings about your website and business.
You can use colors to have a dramatic effect on your target customers. With the right colors, the logo will help customers perceive your business well. You will convey your brand message to your target audience.
Most mechanics website logos are in dark colors such as dark green and black. A harmonious green color or a brown color scheme can be an excellent choice. Such a color scheme successfully conveys that your mechanic services are dependable.
Think of experimenting with different color combinations to see which works best. Try a single color scheme and settle for the best that evokes the intended feelings.
Give the logo a personality with fonts
Your mechanic services can provide the company's name in your logo. Pick a font carefully if you choose a symbol with your brand name. Remember that fonts help build a personality of a brand.
For example, a toy-making company's logo may have its name in a handwritten lettering or comical font. Similarly, a maintenance logo will be in Sans-serif or serif fonts to add a touch of professionalism and sophistication.
Most mechanic logos have robust fonts in big capital letters. You can incorporate big sans-serif fonts to convey that your company offers friendly services.
Ensure that it is a simple design
Review your website's mechanic logo and ensure it is simple when you finish designing it. People should know its brand message instantly at a glance. A simple logo design has only one or two colors, fonts, or images.
Also, note that a logo space is minimal, so there is little scope for including several elements, cluttering the space. Therefore, have only a few design elements in your logo. Remove all the extra elements from the space.
Consider your strong points of business
You should also consider your mechanic service brand's specialty and silent points. So, do you fix up luxury cars? In that case, your logo might have an Audi in your logo. Consider what you best offer the customers in your logo design. What are the most vital points of your business?
People can connect with your business and understand what your company stands for. They get your business message and values. But make sure that you know your brand message beforehand.
So, these are the key considerations to make while designing your mechanic website logo. Pay attention to the details and ensure you have researched your market well.
If you do not want to spend much money hiring expensive designers, you can explore an online logo builder tool. Such software can generate multiple logo ideas based on your design brief. Then, use the software to customize one good idea further to make your website's logo.
Wrapping Up
Mechanic websites are many, and your new site must compete well with them to win customers. Your website logo can help you catch customers' attention and retain them. But the logo should be a simple design that conveys your mechanic business's brand message and personality at a glance. With a careful selection of colors, fonts, and images, you can create a logo design that engages customers with your business and services. Know your brand message and personality beforehand.